ZUCCHINI FRITTATA
This makes 5 good size servings.
4 medium sized zucchini-sliced
1 Dozen eggs-scrambled
1/4 cup diced yellow onion
2 TBS coconut oil
Salt
In a large cast iron skillet, saute the onion and zucchini slices in the coconut oil. Meanwhile, beat the eggs and set them aside. Once the zucchini slices are soft, pour in the eggs, lower heat to medium low and cover the skillet. Let the frittata cook, occasionally stirring to make sure it doesn't stick. Once the eggs aren't runny, it's done! Garnish with either Parmesan Cheese or slices of avocado. BUEN PROVECHO!!
I love it when I come up with a new recipe! This one is simple and so delicious.
CHICKEN IN A VELOUTE SAUCE
6  cooked chicken quarters (shredded)
8oz Crimini mushrooms (sliced)
4 Cups Chicken broth
1 Stick of butter
1/2 cup of spelt flour
1 TBS Parsley flakes.
In a heavy sauce pan melt the butter. Add the half cup of spelt flour and stir well.Lower heat to medium. Now add the 4 cups of chicken stock and keep stirring until the veloute sauce thickens. Once  the sauce is to the desired consistency, add the sliced crimini mushrooms . Let the mushrooms cook until tender and keep stirring. Lastly, add the chicken and the parsley leaves. Add salt to your liking. Serve this dish on a mound of long grain brown rice and a side of green beans. BUEN PROVECHO!
My kids love this simple to make treat. A good friend of mine gave me this recipe years ago. I stopped making it and this past Christmas my kids reminded me how much they like it. With this treat, you won't even know you're eating Tofu. It is definitely something for the Peanut butter lovers!
PEANUT BUTTER/TOFU DELIGHT
1 carton silken organic tofu
3/4 cups organic creamy peanut butter
1/4 cup Canola oil
3/4 cup raw sugar
1tsp Vanilla extract (optional)
1 extra dark chocolate candy bar
Drain the tofu and place in the blender. Add the oil and blend until smooth. Now add the peanut butter and blend until smooth as well. Lastly, add the sugar and the vanilla and blend until it's a nice mousse consistency. Pour into single size serving bowls (look at my photo). Using a grater, shave the extra dark chocolate candy bar over each bowl. Lastly, cover each bowl with Saran wrap and set in the freezer for a couple of hours.  Tres delicious! Buen provecho!
I took two years of French when I was in high school. During my second year, we had French Cuisine Day. We had to pick different recipes and make them at home, then bring them to share with the class. I chose the following recipe and I've made it ever since for the holidays.  Bon Appetite!
GALETTE de ROIS  ( King Cake)
2 Organic Eggs
1/2 cup sugar
4 TBS organic butter
1 tsp lemon peel/ 1/2 cup crushed almonds
2 10 oz packs of frozen pastry shells
1. Thaw out pastry shells
2. Using a mixer, mix and beat butter and sugar until it's a creamy consistency.
3. Add one egg and crushed almonds. Beat until smooth and light.
4. Spread out a little flour on a clean counter top. Place pastry shell down on flour in a small mound.
5.Using a rolling-pin, make a circle out of the dough of a 10-12 inches in diameter.
6. Place a 9 inch pie plate on top of circle and with a knife cut out the circle.
7.Place the circle on a lightly buttered 9 inch pie plate. Pour the almond mixture and spread it leaving 2 cm around the edge of the dough.
8.Make another circle like the first one.
9.Moisten the edge of the first circle with water drops. Place 2nd circle on top of the first one.
10. Press edges together, make sure they are sealed.
11. Make crisscrossed with the tip of a knife across the top.
12. Cover with plastic and chill in  the fridge for 20-30 minutes.
13. Separate the 2nd egg and lightly beat the yolk.
14. Remove from fridge and remove the plastic. Then brush the beaten egg yolk with a brush across the top.
15. Bake at 375 degrees for 40 minutes or until it's a golden brown. Serve warm.
This pastry is usually served at Christmas at my house. In France they put a charm inside the Gallete. The person who gets the piece with the charm  inside, gets to be king for the day. I serve this on Christmas Day and my kids love being king for a day. Buen Provecho!
RELATED ARTICLES:
http://bainfrance.blogspot.com/2011/01/galette-des-rois-tradition.html
I'm sharing with you my Ajiaco recipe. Ajiaco is a Colombian potato base chicken soup. I grew up watching my aunt make this soup. Around here, it's a big hit! By the way, making it is not as complicated as I used to think it was when I was little.
AJIACO 
7-8 chicken thighs
2 stalks of celery, diced
1 small onion, diced
3 garlic cloves, diced
8 carrots. cut into sticks
1 cup of  organic,fresh green beans
1 dozen Russet White Potatoes
I pack of frozen organic sweet corn
1 pack of frozen organic peas
1 small bunch of cilantro
2 cartons organic chicken broth
2 Tbs Poultry seasoning
2 tsps Turmeric powder 
Sea Salt (To your liking)
Goya Seasoning (To your liking)
In a large soup pot, place the rinsed chicken and season with the celery, garlic, cilantro onion,Goya, Sea Salt and Poultry Seasoning. Fill the pot up 'til almost full. Cook the chicken until it's done. Now, take the chicken thighs out and set aside to cool. Now add the potatoes and cook until they start falling apart. The key to a good Ajiaco is to have a creamy consistency and that happens when you allow the potatoes to crumble. Next with a potato masher, carefully mash the potatoes until there are no big pieces left. Now add the carrots, peas, corn and green beans. Cook on medium heat until the veggies are done. Meanwhile start adding the chicken broth as needed and adjust your spices as needed. Also now is when you add the turmeric powder. While everything is cooking, shred  the chicken thighs and begin to add them to the soup. The Ajiaco is done when it reaches a creamy consistency and the vegetables are cooked but not over cooked. Serve with a garnish of avocado slices. Buen Provecho!
Today was a perfect fall day in the desert for a bar-b-cue! After hibernating all summer long, NOW is the time we go out and enjoy dinner at our picnic table under the olive trees. I am sharing my too delish bar-b-cue sauce recipe; it's a big hit around here!
Too Delish 2 Quit Bar-B-Cue Sauce 
2 Tbs Butter
1/2 cup diced onion
1 clove garlic
2 cans Tomato Sauce
1 can Tomato Paste
1/2 cup Pineapple juice
1/4 Cup Apple Cider vinegar
Hot Sauce ( a big splash )
1/4 cup Molasses
1/4 cup Bourbon Whiskey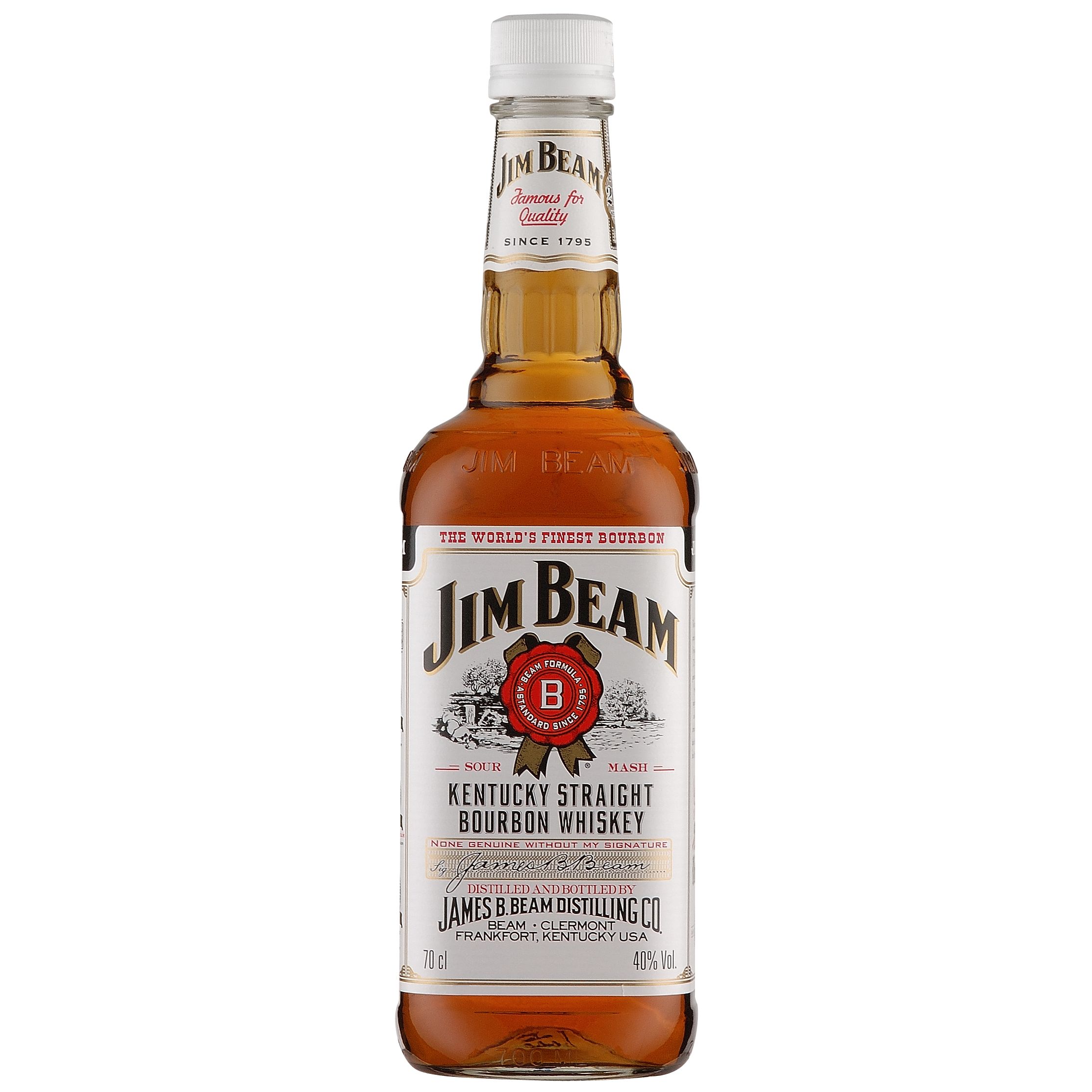 1/2 cup Ketchup
The Juice of 1 Lemon
1 and 1/2 tsp chili powder
1 and 1/2 cumin powder
1/2 cup raw sugar
a dash of Sea Salt
Melt the butter in a large sauce pan then add the onion and garlic. Cook for a few minutes. Then add the rest of the ingredients stir well and cook on low heat for about 30 minutes; until sauce is thick and glossy. Always brush sweet bar-b-cue sauce on the chicken at the end of grilling; usually at the last 5 – 10 minutes. If you do it earlier the sugars in the sauce will burn. Enjoy with potato salad and a side of green beans. Buen Provecho!
My youngest daughter makes a delicious easy, no bake pumpkin pie! She wanted to do something special for one of her close friend's birthday. So she came up with this great recipe. I thought it was a good idea to share it with you since Thanksgiving Day is next month. Just so you know, before Raquel came up with this recipe, you could never get me to eat pumpkin pie. Once I tasted this, I was quickly won over. Just try it… you'll be amazed
!
RAQUEL'S  NO BAKE PUMPKIN PIE 
1 9 in. Graham cracker crust
1 pack ( .25 oz)  pack of unflavored gelatin
1 tsp. ground cinnamon
1/2 tsp ground ginger
1/2 tsp ground nutmeg
1/2 tsp sea salt
1 (14 oz) can of condensed milk
2 eggs beaten
1 (15 oz ) cam of pumpkin puree
In a heavy saucepan combine gelatin,cinnamon,ginger,nutmeg and salt. Stir in the condensed milk and beaten eggs and mix well, let the mixture stand for one minute. Then place on stove on low heat, stirring constantly until the mixture thickens. Next remove from heat and stir in the pumpkin, mixing thoroughly. Now pour the mixture into the Graham cracker crust. Place in the refrigerator to chill and set over night. Garnish with home made whip cream. I look forward to having this yummy pie grace our family's Thanksgiving Day table. Buen Provecho!  
This recipe was passed on to me by a good friend of mine. When I lived in Atlanta, I met Natasha in my college days. She is from Pakistan  and she taught me to make this recipe with eggs. Egg Curry is awesome! Enjoy!
6 hard boiled eggs cut in half
4 onions
1 1/2 tsp. curry powder
1/2 can tomato sauce or 2 tsp, tomato paste
1/2 tsp. chili powder
1/2 tsp geram masala
1/4 tsp. cumin seed ( I use powder and it works well too)
1/4 tsp.  pepper
1 tsp. sea salt
A few cilantro leaves
Sautee onions and cumin in olive oil until onions brown. Cool for about 3 mins. Then transfer to the blender and puree  with 1/2 cup water. Return puree to the pan and heat on medium; now add all the spices and the tomato sauce. Simmer for 10 minutes. Add one cup of water and simmer for 5 more minutes. Lastly add the hard boiled egg halves, slowly and carefully, stirring gently. With heat on medium-low simmer gently for 10-15 minutes. During this last step add the cilantro leaves. Serve over long grain brown rice. This curry is wonderful with shredded chicken as well; I serve it on a mound of mashed potatoes and it's a bigger hit around here than the egg curry. A nice chef salad goes great with this dish as well. Buen provecho!
Did you know that lentils
are some of the oldest foods around? For a bowl of these lowly beans Jacob sold his birth right to his brother Esau.
 On a nutritional level they are second to none; they contain vitamin B17 better known as laetrile.
 A deficiency in this vitamin has been linked to being the cause of  cancer. So today I will post my recipe to pay tribute to such a tiny yet powerful food source.  I would also like to mention they are yummy!
Ingredients:
1 16oz bag of dried lentils
2tsps cumin powder
1tsp chili powder
Goya seasoning( sprinkel to your taste)
2 stalks organic celery, chopped
1 small onion, chopped
3 cloves of garlic, chopped
4 links of chicken or turkey sausage ( preferably organic, without nitrites)
4-5 potatoes ( red or yellow are fine) cut in cubes like for potato salad
Sort out the lentils and place them in a large stock pot. Add the chopped celery, garlic and onion. Also add  the cumin, Goya,bay leaves and chili powder. Now add water until the lentils are covered. Bring to a full boil and then turn heat down to medium low. Check every 30 minutes for the lentils to be soft. Halfway through the process add the potatoes, if the water has dried out some, add 1/4 cup at a time until you get a stew consistency. If you add water, adjust the spices too. Meanwhile, cut the sausage in thin slices and cook them in a skillet until they are warmed through. Now add them to the lentils and stir well. Once the lentils are soft, your lentil stew is done. Serve with long grain brown rice, or with corn bread. My son like to put the lentils in a whole wheat tortilla and roll it up as a burrito…that's pretty good too. Buen Provecho!
I will share some of my family's favorite recipes on this page! Buen Provecho!
ARROZ CON POLLO
Ingredients:8 chicken thighs
2 stalks celery- chopped
1 small yellow onion-chopped
3-4 cloves of garlic- chopped
3 Cups Long Grain Brown Rice
1 tbs poultry seasoning
Goya Seasoning-season to your liking
12 Green Olives- sliced
1tbs Capers
1 small Red Bell Pepper- diced
1tsp Sea Salt
2 tsp Turmeric powder
Begin by washing thighs and seasoning with the chopped celery, onion, garlic,poultry seasoning and Goya powder. Place in large pot; cover chicken with water and cook until the chicken is done. Remove the chicken thighs and set aside to cool. Meanwhile let the broth cool and once it's cooled, skim the fat from the top. It's important to  separate the fat from the broth b/c if you don't your rice will turn out  mushy. Measure out 7 cups of the liquid and return to the pot, turn heat  on high and wait for it to boil. Mean while add the capers, sliced green olives, diced red bell pepper, turmeric powder, salt and the rice. Stir well and wait for it to boil; then turn heat down to low and cover. While the rice cooks, take the cooled thighs off the bone and shred the meat. Wait until half of the water has dried and add to the rice, stir well and cover for the remainder of the time.. It's important that you add the chicken half way through the rice cooking b/c if you don't the chicken won't absorb the flavors of the rice. Finally, let the rice cook through and once the water has dried up your Arroz con Pollo is ready to eat. Serve with slices of ripe green avocado along with  a cucumber/tomato/red onion salad that has been marinading in an olive oil & red wine vinegar vinaigrette. Buen Provecho!